Finding The Right Mattress For You
With literally hundreds of mattresses available today, and bed prices ranging from hundreds, to thousands of dollars, it can be overwhelming deciding which mattress is right for you. 
Our expert mattress reviews can help! At ASL Reviews we understand that each body is different and individual preferences can vary greatly.  While we do believe every bed is perfect for someone, we realize every bed is not perfect for everyone.  As such, we offer high quality foam mattress reviews that focus on the key features and benefits of each bed, allowing YOU to determine what will suit you best.  
So you want to buy a new mattress but where do you start? You likely already have some ideas about what you want. Are you a side sleeper looking for pressure relief through your hips and shoulders? Your needs will be different than a back or stomach sleepers. Do you sleep hot and have been searching for a mattress with cooling benefits? Maybe your top concern is having an organic or green mattress? We've filtered our reviews into the following major categories to help you dive right into the stuff that is most important to you.
Whether it is the body-contouring of foam, the adjustability of air or the responsive support of traditional innerspring, you likely already have a strong preference for a certain mattress type.  
Don't sacrifice comfort just to suit your budget, below are some of our top picks under $1000 that offer unbelievable comfort and value!
Pressure relief is the name of the game for side sleepers.  Without adequate pressure relief through your hips and shoulders you are bound to wake up in pain.  A softer mattress is recommended.
It's all about balance! Too soft and you will experience mid-section sagging and over stretching of the back muscles. Too much support can cause compression of the lower spine. A medium-firm mattress is recommended.
Stomach sleepers need extra support throughout the hip and pelvic region.  If your mattress doesn't provide adequate support you will experience painful compression of the lower spine.  A firmer mattress is recommended.
Top Picks For Side Sleepers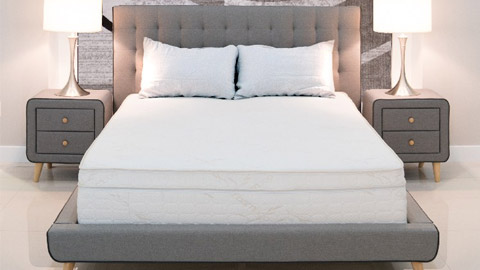 Winner of Best Luxury Air Beds 2019
Chiropractor recommended
Good for all sleep positions
Multi-zone lumbar support
Best luxury air bed
Patented Air-Flow system
A Cooler Sleeping Experience
Patent pending Cooling Cloud technology
Excellent pressure relief
Suitable for all sleep positions
Lifetime warranty
FIRMNESS
Medium – Medium Firm
Top Picks For Back Sleepers
Winner of Best Value Foam Comparison 2019
Zoned support
Great for all sleep styles
Cooling benefits
Little to no motion transfer
A Mattress So Comfortable it's Spooky!
Great price point 
Temperature Balancing 
CertiPUR-US certified foam
Little to no motion transfer
Top Picks For Stomach Sleepers
A Natural Mattress Made in the USA 
Made with high quality materials
Organic antimicrobial cotton cover
CertiPUR-US foam
Made in the USA
Best Innerspring Mattress 2019
Lifetime comfort warranty
Luxury innerspring
Eco-friendly
Great for all sleep positions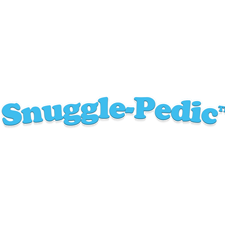 Chiropractor Designed
Patented Air Flow Transfer System
Great for all sleep positions
CertiPUR-US foams
Great for all sleep positions
Patent pending Cooling Cloud technology 
Excellent pressure relief
Lifetime warranty
Great for all sleep positions
Lifetime comfort warranty
Eco-friendly
Cooling benefits