Mattress Reviews You Can Trust
Looking for a new mattress and feeling overwhelmed? While there is no one-size fits all solution to the perfect mattress, at ASL Reviews we understand this and we aim to help our readers make informed decisions through our unbiased mattress reviews and comparisons.
Side sleeping is a favorite sleep position for many, in fact, 41% of sleepers prefer sleeping in the fetal position and 15% prefer sleeping on their side with arms and legs…
Having firmly established a reputation of being one of the biggest players in the mattress industry, Puffy has now upped their game with the release of their new, thicker Puffy Lux…
The ReST Bed with Gel Grid is an adjustable air bed featuring smart technology such as sleep tracking and automatic pressure mapping. Standing at a height of 13", its…
Air-Pedic 1000 Mattress Review Adjustable air bed review and comparison Testing the Air-Pedic 1000 Recognized as one of the best adjustable air beds, Air-Pedic is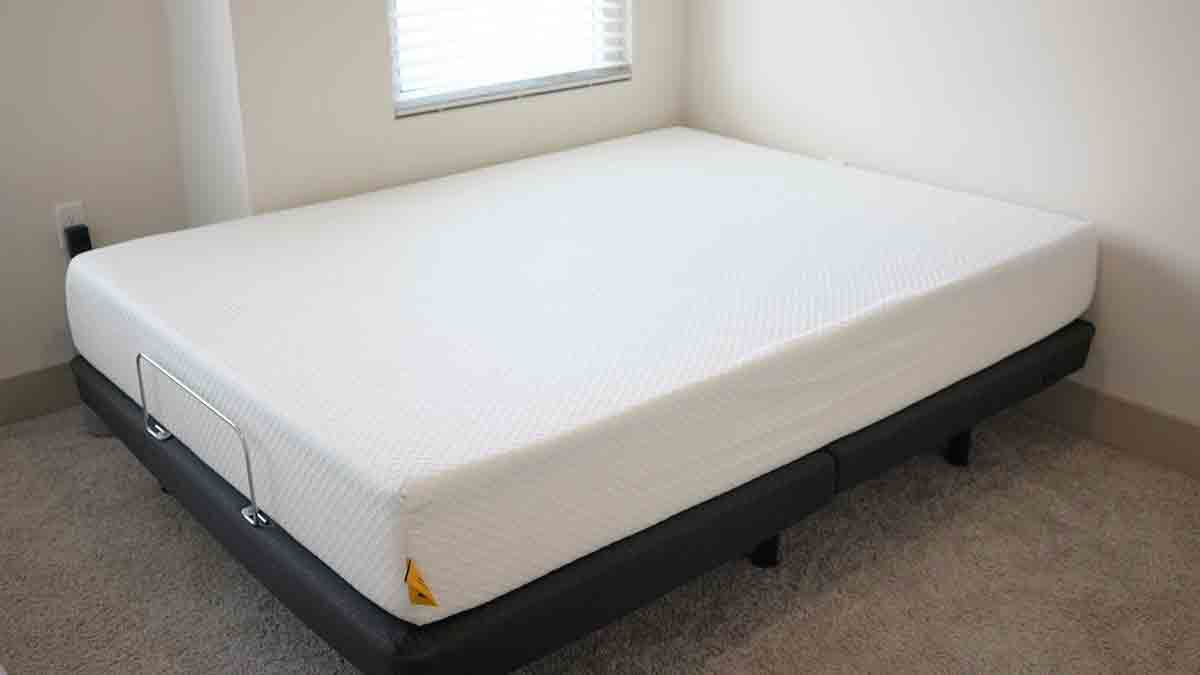 Nolah is an online bed in a box brand that offers a variety of mattresses, including the Nolah Original, Signature 12?, and Evolution Hybrid. Designed as an alternative to…
Are you searching for the best organic mattress? Do growing concerns over harsh chemicals and substances have you searching for greener, more natural mattress…
While many popular bed in a box mattress brands focus on a one size fits all solution, Amerisleep has taken a different approach. Recognizing that the comfort and support…
Featured on the Ellen show, Puffy received rave reviews and quickly positioned itself as one of the top-rated mattress brands in the industry. With 3 different models in its…
Known for their innovative technology, both Purple and Sleep Number have set out to change the way we sleep. But what exactly makes these brands so special…
Having gained tremendous popularity over the past few years, few mattress brands dominate the bed in a box space like Nectar and Purple. While Nectar has earned a place as one…
In this buyer's guide, we dig into the details to explain who Sleep Number is and if it could be the right fit for you. As we review the Sleep Number lineup we will explore details such…
Sleep Number and Tempur-Pedic are easily two of the biggest brand names in the mattress industry. Both brands offer a variety of mattresses for consumers to choose from…
Cozy Earth is a luxury bedding brand on a mission to provide better sleep. Their goal? "Build the best product, know every supplier, craft products responsibly, and serve the customer..
The POD Thermo Cover is a cleverly designed, temperature-regulated mattress pad featuring dual-zone Smart Temp technology. Presented unapologetically in a clean and…
The Amerisleep Comfort Classic pillow is part of the high-end sleep system that includes memory foam and hybrid mattresses, adjustable bases, pillows, sheets, and duvets…
Purple is a name that needs no introduction. It's gained a lot of traction over the years and continues to be one of the biggest mattress companies out there due to its…
Meet the Faces Behind ASL Reviews
We're a small independent group with a passion for what we do. Our dedication is to bring you the highest quality reviews which are not just informative, but are fun. We work tirelessly day in day out to exceed expectations again and again.